A few words from those that have seen Sarah P....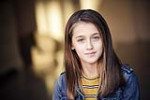 The Lewy-Pierre Family
"We wanted a few images for our Daughter's modelling portfolio and we knew of Sarah's fantastic photography. We were totally amazed when we received the photos, we just love the natural look of the images and our Daughter felt very relaxed... We absolutely recommend Sarah P!!''

Jo & Johnny
''Sarah was an absolute star as the photographer for our Wedding! Not only has she produced a beautiful record of our day which we will always treasure but she made everyone on the day feel at ease and was a pleasure to share the day with! We would wholeheartedly recommend her to anyone!! Thanks again Sarah!!''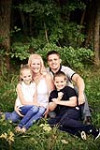 The Francis Family
''Sarah has been our photographer at special occasions and photoshoots for eight years and continues to delight and amaze us with her images. Sarah's use of natural light and natural settings combined with her World class skills and friendly personality brings out the best in everyone, especially our children. Her customer service and attention to detail is exceptional, ensuring that her final product is of the highest quality and excellent value for money. Sarah will always be our first choice photographer and we highly recommend her.''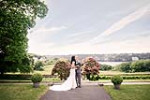 Mr & Mrs Roberts
Sarah P was the ONLY choice when it came to our Wedding photography! Despite the geographic distance - a six hour drive to North Wales - Sarah made herself available. We would have arranged for her to be with us anywhere, no matter the distance, to be honest, such is quality of her work. Sarah put everyone at their ease for the more formal photos and has caught a lot of the lighter, fun moments too, some of which are my favourites. We now have fantastic, priceless memories of our Wedding Day thanks to Sarah. I absolutely recommend her as a consummate professional and truly gifted photographer.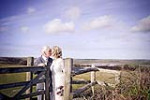 Mr & Mrs Wood
'Stunning photos!! Thanks again for capturing our day so well! We are really pleased with them all. GREAT PHOTOS!!!'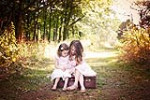 The Perry Family
''We are so pleased with the photos of our girls. We loved Sarah's style of photography and our photos turned out even better than we'd imagined! She was so patient with the girls and made it fun for them. We will definitely be using Sarah again one day and will recommend her to everyone!''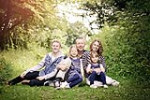 The Goodman Family
''Our photos exceeded our expectations! We'll definitely be back for more!''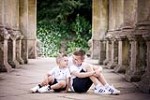 The Davies Family
''Firstly, I would like to say a huge thank you to Sarah P for our absolutely beautiful images. This was our second shoot with Sarah and once again she didn't disappoint! Sarah was brilliant with our young boys (aged three and seven years) and really captured their personalities in the photos! We are absolutely thrilled once again with our images and cannot thank her enough. We wholeheartedly recommend her and we thoroughly look forward to booking her again when we renew our Wedding vows abroad. We wouldn't want anyone else to capture these special moments. Sarah, you really do have a very special talent, thank you once again!''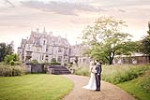 Nicky & James G
'It's been two years today since we got married at Orchardleigh and we just wanted to let you know how much we still love the photographs that you took for us. We have them everywhere in our house and each photo takes us right back to our special day. We just wanted to let you know how awesome and talented you are!'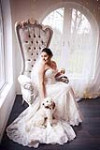 Mr & Mrs Harris-Antonsen
Sarah is AMAZING! When planning our wedding I didn't really think that a photographer was a vital part of the day, however, having Sarah photograph our wedding it really changed my mind! The photographs are incredible. On the day, having the photographs taken didn't take long at all so we still had time to mix with every one and enjoy our day, Sarah was professional yet it was like having an extra guest on the day as she fitted in well and was friendly with everyone. Sarah took group photographs, couple shots and lots of candid photos which were especially by favourite. Sarah sent a few photos back to us shortly after the wedding giving us a sneak peak of what the rest would be like! Once receiving all of the photos and posting a selection of them onto social media etc and sharing them with my guests, one of the first things people would say to me was 'Your wedding looked amazing the photos are so good!' and I couldn't agree more. Sarah captured every moment that I would have wanted her to without having to tell her exactly what we wanted and the quality of the pictures are outstanding. I can't wait to get some canvas' printed of the day put them up and around my house! Now I think that not having Sarah photograph your wedding would be a huge mistake!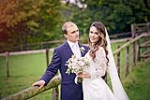 ''I'd like to say a huge thank you Sarah, our photos are truly beautiful and we couldn't be any happier with them. You've gone above and beyond to make sure we had every special moment captured! I knew the photos would be amazing from when you did my sisters wedding all those years ago to now doing ours. Highly recommend!!!'' Mr & Mrs Austin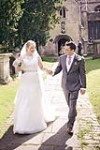 "Firstly, we would like to thank you Sarah; you have been accommodating from start to finish and we couldn't be happier with our wedding photos. When I first met Sarah I was instantly won over by her friendly character and her appreciation for how we wanted our wedding to be captured. We would recommend Sarah to any couple who would like beautiful, creative and natural photography for their special day. Sarah is the ultimate professional whilst offering a very personal service; she has the ability to make anyone feel comfortable in front of the camera and no request is one too many. Sarah is a 'photography ninja'. Mr & Mrs Kurtis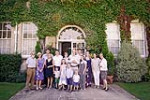 Sarah, they are absolutely fantastic. Thank you so much for capturing the family so well and a very special day. The Benton Family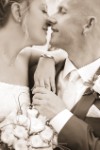 I just wanted to say a massive thank you to you for our wedding photos. They are truly beautiful and you are certainly the most talented photographer I have ever seen. I could not have had anyone else capture our special day. You have given us such special memories of a perfect day that will last forever. All of my guests have commented on what a lovely person you are and how relaxed you made everyone feel on the day. Thank you so very much!! Danielle & Jonny xxx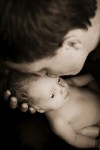 ''Oh my god Sarah, I can't believe how beautiful our latest pictures are! When doing a night feed I opened up Dropbox and was amazed by the latest uploads . We definitely need more wall space in our house and this is only baby number one! XXX Sally, James & little Freddie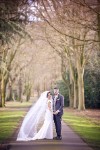 ''Sarah P is a very passionate, dedicated photographer who captured every single moment of our special day - Our photographs are beautiful and are something we will treasure forever! We highly recommend Sarah P and can't thank her enough for all her hard-work creating our memories. Thank you again xxx'' Claire & Sam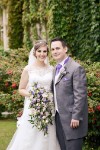 Sarah is amazing from start to finish! We fell in love with her work after our bridesmaid recommended her following a family photo shoot she had done. Sarah has a gift for capturing moments you don't always see yourself. Our wedding photographs are beautiful and we will treasure them for the rest of our lives. Sarah is not just a wonderful photographer, she is a lovely person, who feels like a friend you have known your whole life. Thank you ever so much for capturing the most magical day of our lives, lots of love Lucy & Andy Sharp.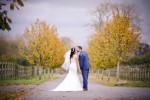 When Sarah did my Sister in law's Wedding we had no doubt in booking her when we planned our own Wedding. Arriving a week before to go through things, she travelled an hour to our home on a Saturday evening due to restrictions with our children. She stayed as long as we needed and covered everything we could ever think of for our upcoming Wedding during our meeting. On the morning of our Wedding, Sarah put me at ease and relaxed me so much just being in her presence. She was absolutely amazing from start to finish. All our guests loved her and anything we wanted she did with no hesitation. We received edited images three days after the Wedding and we were absolutely blown away! We knew how incredible she was and these pictures were everything we'd ever dreamt of . Sarah your talent is second to none and we won't hesitate in recommending you to everyone and anyone looking for an amazing photographer. We can't thank you enough for capturing our special day and for that you'll be special to us forever. Thanks again from the new Mr & Mrs Henderson xx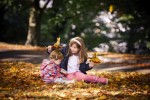 The photos are gorgeous and we really enjoyed the relaxed and personal experience Sarah gave us. I love that Sarah captured natural shots as well as the posed ones. Thank you so much for creating such a wonderful collection of memories. The Gunthorpes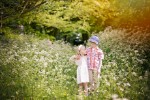 ''Sarah P captured our Wedding beautifully a year ago and for our anniversary she did another photoshoot... We will never use another photographer!!''Nathan & Carrie Malone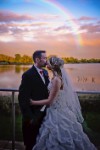 Thank you for all of our beautiful photos! Love Ricky & Angie xxx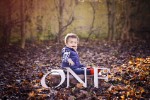 ''Absolutely amazing photos every time without fail!!!!!! She is such a lovely person!!! Highly recommend!!!!!''Alexis & Family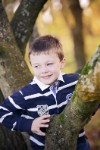 ''Anyone that knows me knows I hate having photos done, so to have loads I actually want to hang on a wall shows how good Sarah is! Our little boy looks so lush thanks again Sarah xx''Ali & Family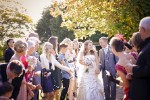 ''Sarah we can't thank you enough for capturing, so beautifully, every moment of our wedding. Our photos are everything we wanted and more and we are now able to re-live each detail of our day whenever we fancy, thanks to your exceptional talent. We also wanted to say a massive thank you for fitting so easily into our day, it was just like having another member of our friends and family there. We had numerous comments from wedding guests about how lovely and personable you were and it was a pleasure to have you as part of it all. Lots of love, Tilly and Steve Davey.''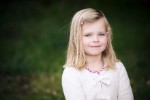 ''Sarah did our family photoshoot a few a few years ago and we went back again for another photoshoot with our two kids as the pictures were so amazing. She puts you at ease straight away, she takes her time to capture lots of different pictures with different backgrounds and the whole experience is fun. The pictures are SO fabulous and they are family keepsakes which we will treasure forever. Even with the kids running everywhere, crying and misbehaving she was still somehow able to give us so many amazing and precious pictures. We will definitely be back for another family photoshoot xxx''The Davenport Family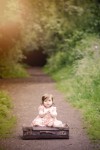 The photos are truly stunning and made me very emotional! Thank you so much - you are so, so talented. Kelly & Family

''Sarah produces the most amazing photos we've ever seen. Capturing the special moments and the bits of our day that we would otherwise not have seen. The attention to detail shows in the pictures that we will truly treasure forever xxx''Andy & Lisa

''What can I say, thankyou so much for the photos, they are amazing and have captured every moment of the day and all our personalities. We have shed many tears looking at them and know we will shed many more. They honestly have captured us all and mean more to us than you will ever know you are truly talented and thankyou from us all.''Sarah, Chris & Family

''We can't thank you enough for the amount of time, love, passion and effort you've put into out Wedding photos. We love, love, love every single one of them, you are simply a genious that's been superglued to a lens!! We've loved meeting and getting to know you, you're such a truly fab person. I hope you'll be in our lives for much time to come and hopefully snap our sproglets in the not too distant future! ''Hannah & Rob

''Sarah is an amazing photographer, I wish I hadn't waited so long for having professional photos of my little girl, as they truly are so special. Sarah didn't think twice about getting outside in the snow and rain to get the perfect lighting for the shot, she really goes the extra mile and it shows in all of her work!! Amazing thank you x''Danielle & Family

'' We would both like to say how delighted we are with our outstanding wedding photos. Sarah was extremely friendly and made everyone feel at ease, yet still maintained a high degree of professionalism at all times. We loved the flexibility she allowed in the pictures we wished to have taken, as well as her creative input and ideas for what would make a great photo. The finished products are simply stunning . Every single photo is beautiful and will be cherished by us for many years to come. We will not hesitate to recommend Sarah to anyone who mentions they are getting married. Great memories were captured on what was our perfect day.''Ash & Suzie

''Truly beautiful photography and Sarah is lovely. We couldn't have asked for a better photographer. For any occasion I would recommend Sarah P everytime.''Camilla Buchanan

''Words alone cannot express how thrilled we are that we had a family photoshoot with the wonderfully skilled Sarah P! We are overjoyed with our photos and are so pleased we made the decision to book with Sarah. She was friendly, welcoming and fantastic with our three year old son! We love every photo that she captured of us as a family and can't wait to book our next shoot with her when our little one is born this year! Thank you Sarah, you are amazing!''Rhianna & Shane

''My Husband and I chose Sarah to capture our wedding day in Nov 2013 and we are so glad we did. Our wedding photographs are truly stunning and really capture the emotions of the day. Every time we look at our images it takes us back to relive the day and we cannot help but smile! The beautiful images and moments that Sarah captured for us will last a lifetime and we cannot wait to display them around the house. Family and guests have commented on how hard Sarah worked and how friendly she was, it was definitely like having a friend there. Sarah we really cannot thank you enough, your work is outstanding, love Beth and Nick x''

''Sarah is truly amazing. Captured our day exactly how we wanted and more. If you're looking for any type of photography, look no further. Her talent is unique and she captures moments in life that you can never forget. I will be using Sarah for the rest of my life for any photography I need. I will personally fly from Ireland just for her flare on pictures. Sarah you're amazing , I wish there was a better word than amazing , if there was you would be it. Xxxxx''Melissa & Rodger

''Sarah is amazing photographer but not only that she is also a wonderful person! She is professional yet friendly with all! I'm so glad that we had Sarah capture our special day and also glad to have met such a lovely lady! :) Thanks again Sarah....... xxShelley & Lee

''An amazingly skilled photographer who captured our emotions and love in every single picture. A wonderfully friendly, yet professional lady who makes nothing seem too much effort. Her kindness, generosity and professionalism is also incredibly apparent not only before and during your time with her, but afterwards her care and interest is still paramount and you are always made to feel so special.''Laura & Aaron

''Our wedding photos are absolutely stunning. We cannot thank Sarah P enough for the amazing memories she has captured that will stay with us forever. We have had endless comments from friends and family about how beautiful our photos are. A truly amazing photographer!''Leanne & Steve

''We couldn't have asked for a better photographer at our Wedding! Sarah made us feel totally at ease on the day. I can't recommend her highly enough. The photos are amazing and so was her service.''Laura & Stephen

''Sarah P is simply, THE BEST! Amazing photos, super friendly and becomes a real friend through the process. Made my super-camera-shy groom feel at ease too! Fantastic in every way xxx''Victoria & Chris

''Artistic, fun, inspiring, great attention to detail, accommodating, simply brilliant. I've had three family shoots with our Sarah now and wouldn't go anywhere else - a little bit of history captured beautifully every time. Highly recommended.''Lucianne & Chris

''When my fiancé and I were looking for a wedding photographer we trawled through many wedding photographers' websites and amongst the 'white noise' of the 99% of sites we viewed, the photos from Sarah P stood out. We met with Sarah and individually yet both knew that she was the right person to capture the treasured moments from our most special of days. We thought we'd booked a great photographer but we were wrong! What we had actually booked was an artist, a friend (?) and someone so immediately in tune with our hopes and dreams for our photographic wedding dreams that we were overwhelmed and so so happy with the outcome. Sarah was accommodating, insightful, professional, patient, in control, entertaining, thorough and so much more. She made our special day simply magical in retrospect by her stunning photographs. We are nothing less than delighted by her work. We are lucky enough to be able to book her for our newborn photo session and we know that Sarah will be there to capture the memorable moments in our families' expanding future. We simply cannot recommend Sarah P highly enough.''Nick & Toria

''Sarah P is utterly fantastic! THE most desirable photographer around. She captured every perfect moment of our Wedding. The photos are stunning and she is a delight to work with, many guests approached us on the day and afterwards to say how efficient and personable she was. I simply can not stress how brilliant she is and how beautiful her photographs are. We could not be happier and thoroughly recommend her for any shoots you may want. Thank you Sarah P! Love Mr and Mrs Fletcher x''

''We have had Sarah for two family shoots now along with our Wedding and the pictures from all are amazing. She is such a lovely lady, great with the kids and I would have no hesitation in recommending her to everyone I know. Looking forward to booking our next session!''Gemma, Marcus & Family

''I could not be happier with my choice of Sarah P for our wedding. It truly was a perfect day in every possible way, and we will treasure the memories Sarah has captured for us forever. So many guests commented in how good Sarah was on the day - it's not just about taking breathtakingly beautiful photos, but about putting people at ease, knowing all the good poses, and being part of the day in a way that's like having another person from the extended family there. Sarah excels at all this and more. Thank you Sarah for being part of what made our day perfect xx''Jenni & Paul

''Well what can I say... My wedding day was perfection and Sarah managed to capture every moment of it, it all started when my baby girl was four months old and we had a photo shoot.. I was so blown away by her work that she was definatly first choice for our wedding. I am totally blown away from the moments she captured and I totally 100% recommend this beautiful person. You will feel very relaxed and feel like you have gained a new friend . Thank you Sarah, if I don't see you before, I will be seeing you next year for another family shoot :-) xxx''Samantha & Peter

'Sarah gave us exactly what we wanted on our wedding day and presented us with a beautiful array of photographs that captured the day perfectly. She provides a very professional service whilst retaining a really friendly and approachable persona, a combination that worked brilliantly and helped make the day go so well, thank you!!! xxx'Simon & Kate

'For us, Sarah P was always first choice for our Wedding pictures. I was just waiting for my man to pop the question and I booked her straight away!! We have had two previous family shoots with Sarah so she's been with us since our little girl was a baby. Sarah is so professional yet puts you at ease straight away. I see her more as a friend than anything! Shes absolutely fab with kids and has a brilliant way of capturing them naturally. In fact, many guests at the Wedding commented on how friendly she was and how well she got on with the children. Our pictures are just brilliant and something we will tresure forever. So many of our friends have said how our Wedding pictures are the best they have seen, we were blown away by the slideshow she created for us. I love how she gives you a sneak peak the day after!! She has a wonderful talent of capturing the moment beautifully. Thank you Sarah!! Will definately be booking our annual family shoot in the near future xx'Mr and Mrs Brailey

'Loved my photo shoot that my Daughter and I had done today with Sarah P. I was a little nervous before I arrived at the shoot as I had never done one before but Sarah is so lovely and friendly that all my nerves went right away. The shoot itself was relaxed and my Daughter who is only seven months old was happy to be photographed, mainly due to Sarah being fab with little ones!! I only had the photo shoot done today and already Sarah has sent me sneak peeks of the pictures and they look amazing! Can't recommend Sarah P Photography enough! Thank you Sarah xx'Lydia P

'Sarah P is amazing! She always outstands me with her work . . . . We have just had our second shoot with Sarah and are definitely having a third! When booking Sarah you know what you are getting.. friendly service, outstanding photos and cherished memories. No other photographer can match this lady's dedication and talent.'Sarah Crocker & Family

'Absolutely amazing! Definately recommend to anyone...We've been coming to you for four years now and every photo shoot have been amazing. Can't wait to book another one with you, your photos are out of this World! You're a very friendly person and has an awesome personality! Thank you so much again... absolutely brilliant xxx'Kady & Family

'I'd always wanted to do a boudoir shoot but I was a bit nervous about it as there are things about my body I'm not that happy about. A colleague of mine told me about Sarah P during a conversation at work. I came home and looked at her website, the pictures were stunning, so my husband organised for me to do a Boudoir shoot for my birthday. I was still a little nervous about it, right up until I met Sarah, but once we met, the nerves just dissappeared and I was totally at ease. We had a chat about the kind of photos that were going to be taken. We spent a couple of hours together and I must say the photos have come out amazingly, I have never really seen myself as beautiful before but Sarah has made me see how beautiful I really am! Sarah is more than just a photographer, she is also a friend, we would recommend everybody to have a shoot with her. We have now organised a couples shoot for September. I cannot thank you enough for turning me into a beautiful swan with pictures my Husband & I can cherish forever. Thank you Sarah P Love Sarah G xxx'Sarah G
'We first discovered Sarah P through facebook in 2010 I was having treatment for cancer and booked a boudior shoot to cheer myself up aswell as an xmas present for my now Hubby! I can honestly say I made a friend for life from that day on. She made me feel so at ease with many laughs along the way, so much so we booked her for our Wedding in December last year. We now have pictures we will treasure forever. Sarah has the knack of just putting everyone at ease as soon as you meet her. We had so many compliments about her from guests at our Wedding. It's fair to say Sarah has become a bit of an addiction in our house so much so we have also booked a family shoot with her in March. All we can say is Sarah just continue doing what you are doing you are a very talented lady, looking forward to seeing you again. Love Xersha & Boe. xxxx'Xersha & Boe

'I just wanted to thank you for making mine and partner Samantha's photo shoot such a fun, relaxed and enjoyable day.We were a little nervous but shortly after meeting you we instantly felt so welcomed and it was almost like popping around to see a friend.The pictures from the day were so beautiful and everything we wanted, I could have cried. (Wouldn't be first time your work has made me cry through being so perfect).We just love your work with your attention to every little detail and making sure you could give us everything we were looking for.I've always said it and will continue to say it 'there is something so special and magical about your work'. You bring out such beauty in everything you photograph. No fancy lighting, no white backgrounds to edit things into later, just pure talent produces your gorgeous work. Couldn't recommend you any more highly than what I already do.Looking forward to shooting with you again in the future.... xxx'Ranee & Samantha

'Thanks Sarah for capturing our amazing day so well. You seemed to know exactly what we wanted despite the fact that we didn't really know ourselves! The photos are amazing and we and all of our friends and family are so chuffed with them. You did a great job of fitting in so well with everyone on the day. You have a great talent of putting even the most camera shy at ease! I always thought that I was very un-photogenic, but you proved me wrong on that one. Thanks again. Love Laura & Marcus.'Laura & Marcus

'I knew before we were engaged that I had to have Sarah P for our photography. After we got engaged and I FINALLY (with lots of effort) convinced my Husband to have a professional to capture the day, the only way was Sarah! She is amazing, photos are so personal to us and Sarah just seemed like every guest on the day! I cant even add up all the people that have complimented the photos, a few have said "I wish I'd had her for our day"! So all I can say is the most MASSIVE thank you in the world, myself and Robin couldnt be more thrilled and happy!'Aimee & Robin

'WOW!! WOW!! WOW!! I've never seen Wedding photos as good as ours and that's a massive thanks to you. Everyone has commented on how fantastic you were, saying you were friendly, relaxed, approachable and great with the children also. You are amazing at your job and we have and will continue to recommended you to all our family and friends and I'm sure you've already recieved a booking from one and it's only been three weeks. You deserve all the business. Love Mr & Mrs Davies xxxxxxx'Becky & Marcus
'Dear Sarah, thank you so much for our shoot, you made it relaxed and fun with lots of giggles! The photos are amazing and I wouldn't hesitate recommending you to anyone!! Plus I'm soooo excited for you to be taking our wedding photos.Thanks again xxx'Sarah & Mark

'Sarah P.......where do we begin. Well from day one when Dan and I went to meet Sarah we knew we were set on having her as our Wedding photographer. She greeted us with kindness and a huge smile, I instantly felt at ease.Sarah went through everything that we wanted for our big day and we got everything and more that we asked for. I must say Sarah impressed all of our guests and blended in effortlessly.She captured the most amazing natural images, they still bring tears to my eyes every time I see them.She did a twelve hour day bless her, joined in, yet still got all the pictures and more. So worth the money we paid for her services!We would like to think of Sarah as a friend now and we are so greatfull for all her hard work, patience and skills, she is truly talented at what she does.We will always go back to Sarah P for Family shoots and would never go anywhere else from now on.....'Stephanie & Daniel
'Sarah has photographed our children and also photographed our wedding reception party.. She truly is a beautiful lady inside and out and words can't even begin to describe how talented she is, her photographs speak for themselves. I cannot recommend her highly enough and have had endless compliments for our photos that she has taken of my family. I would have rearranged our wedding reception if she was unavailable on the day it was booked for and would rather have found a different venue! What she charges and what she gives you aren't even comparable .. I would happily pay ten times more than what she charges for her photos, I am yet to see a photographer that even comes close. Sarah you are amazing!!'Mr & Mrs Chaudhry

'When we started planning our special day we booked Sarah straight away. We had a family shoot with her previous to then and the images we had from that shoot were fantastic! Sarah is a very talented and lovely lady and I am so grateful that she was there to capture our day. She made us all feel so comfortable in front of the camera - the images were amazing and the comments we have had from everybody are to match. We can't thank her enough for giving us the perfect memories to a perfect day. We will definitely be back for future shoots and I will definitely (and am) recommending her work to everybody who is looking for a photographer.Thank you Sarah - the memories of our day will last forever because of you! xx'Gemma & Marcus

'I recently visited Sarah for a family shoot with my fiancé, two year old son and newborn baby daughter. As a returning client (we had a family shoot around a year ago) I knew that we would be made to feel comfortable as soon as we arrived and that we would receive a disk full of beautiful photos, nonetheless, our experience second time round exceeded our high expectations. Sarah is a joy to be around and made all of us feel instantly at ease, not always something that is easily achieved with a mischievous two year old!! We collected our disk yesterday, only one week after the shoot, and received in excess of 80 STUNNING pictures. Every single photograph on the disk brought a smile to my face, the children are captured so naturally and I am so pleased that we are lucky enough to be able to have someone as talented as Sarah capture some of our precious moments with our children as they seem to go too quickly. We will definitely be returning for a third visit next year.'Lauren, Dan & Family
'We would like to say a massive thank you to Sarah for the beautiful pictures she took on our Wedding Day. She is truly amazing at what she does. I had so many comments from my guests saying how friendly and lovely she was. She made Patrick and I feel very relaxed. Sarah sent us some sneak peaks the next morning and they were truly beautiful. As soon as we saw the photos we fell in love with all of them, they are stunning. Some of them we did not know she was taking, which was lovely. She captured every detail of our day and I cant stop looking at them. We would highly recommend Sarah P and you will not be disappointed, her work is beautiful. Thank you so much again Sarah, we will be definitely be using you again in the future for any other celebrations we have xxxx'Jenny & Patrick

'A friend recommended Sarah P to us as and after seeing her photos and website we booked her without hesitation for our wedding and did not even look at any other photographers.I told Sarah that I was not photogenic but she put me at ease in my first telephone call with her and it was the BEST decision we could have made by booking Sarah to photograph our special day.Sarah is a wonderful genuine lady, a truly fantastic photographer who put everyone at ease and mixed in with all the guests. She makes you feel as though you have known her as a friend for years when you have only just met.We have the most amazing photos as memories of our day and everyone has said how great they are, they are so individual and natural. Sarah went out of her way to find unusual places for photos to be taken and they are all fantastic. We would highly recommend Sarah and can guarantee you would not be disappointed. We want to thank you from the bottom of our hearts and we are sooo happy we made the right decision in booking you and love all our photos!'Sarah & Steven

'My now Husband and I first heard of Sarah P Photography through our wedding venue planner, who recommended her to us due to having recently worked on another wedding there with great results!As soon as we met Sarah we knew she was perfect for the role of Photographer at our wedding: Extremely bubbly, friendly and energetic as well as being very passionate about what she does. Not only did her portfolio and experience win us over but along with her brilliant personality everything was made very easy! Sarah also had the benefit of 'cover' at no extra costs, if for whatever reason (i.e. illness) she was unavailable last minute on our wedding day – something we hadn't even thought about at the time of searching for a photographer.On the day everything went very smoothly and Sarah captured the day perfectly as all our guests were completely happy, comfortable and at ease with her. We also booked Sarah to cover our evening do, of which are some of our favourite photos showing just how much fun everyone had as well as some amazing photos of our friends and family's children.We would highly recommend Sarah to anyone who is looking for a photographer or planning their wedding day – a highly skilled photographer and a truly lovely person to boot!'Angela & John Bush

'We really can't thank Sarah enough for being a huge part of and capturing our special day in February 2012. We had originally booked a different photographer but shortly afterwards had a family photo shoot done with Sarah and were so pleased with the results that we just had to have her for our wedding. We cancelled the original photographer and, in the nicest possible way, it was the best decision we ever made.It is quite clear for anyone to see that Sarah has an amazing talent but she also has an ability to make you feel comfortable right from the start, something that we believe is very important, especially for wedding photography. Within minutes of meeting her you feel like you're having coffee with an old friend. This 'stranger' is sharing one of the most special and intimate days of your life but Sarah manages to fit in with all your loved ones while still remaining professional and getting all the amazing images you would expect (even stood out in the freezing cold & snow on our day) and then some. And it's not just about the day itself, the after service is more then you could ever ask for. Sarah really goes the extra mile to make sure you are happy with the final result (including working through chicken pox in order to get our images ready for us) and is still willing to do more for you so you are 100% satisfied.We truly are blown away by the beauty of our images, looking through them really bought back all the emotion of the day and they really do tell the story of our wedding day. We and our entire family will enjoy looking at them for many, many, many years to come.We will definitely be back in the future for more photos of us, our family and any future celebration we have.'With lots of loveMr & Mrs G x x

'Thank you, thank you, thank you Sarah for the beautiful pictures you took of our family last week, they are absolutely gorgeous! We were both left speechless at the number of images you managed to capture and I had a huge lump in my throat when we viewed the disc for the first time. To be able to document Evelyn's life in pictures is priceless, your work is truly amazing. We were made up by the first shoot you did for us last year and will be booking you again this summer.....to anyone who is pondering over whether to have a shoot done by Sarah P - Nothing is too much trouble for her, her unique style makes each photo unforgettable, her service is impeccable and extremely fast (disc received in less than a week of the shoot) and she represents excellent value for money - book her now!!' Claire & Mark Harris

'Thanks ever so much for the amazing pictures you did of myself, my daughter and my Holistic Spa. The pictures are of extraordinary quality. Thank you also for the help with all the very effective social promotion and marketing for my business. The results are amazing and it has helped bring me and my business some lovely new clients. On personal note, I've had wonderful comments on both mine and my daughters pictures. All I can say is you have the gift of putting a wonderful smile on faces. I will definitely be recommending you to all my friends & family xxx'Pratibha (Holistic By Nature Spa)

'It is hard to describe quite how wonderful a shoot with Sarah P is, the excitement beforehand and the absolute amazement when you receive the photos! We have visited Sarah many times now and intend to use her again and again. She has photographed our children as they are developing and has given us images that we shall treasure until we are old and grey! She is simply amazing! xx'Jennifer, Paul, Eddie & Rose

'The shoot was fantastic and Sarah made me feel right at ease. My boyfriend loves the photos and even took the calendar I made out of them to the Rugby Club! I was a little nervous to begin with, but I soon relaxed and even did all the shots I though I wasn't going to do! Highly recommended whether it be for your man or yourself! Thank you sooo much! xxx'Tasha
'Sarah, the photos are amazing! I've had Body Dismorphic Disorder for years- in recovery for the last five years. I've NEVER let anyone take my picture for almost ten years. You have given me a gift I cannot put a price on.....self esteem. You did more for me on that day than any therepist has done in fifteen years. Thank you so very, very much. You also helped me relax and understood the paralyzing fear I had on that day, you are truly gifted. Thank you, thank you, thank you! P.S My Mum cried when she saw them as she has not had a photo of me since I was in my twenties xxxx'

'A great Big Thank you to Sarah for our amazing pictures that the whole Family just love!Not only are you a great photographer but a lovely person who made my Hubby so relaxed and comfortable on the day!!Simply Stunning xx'Sarah & Simon

'I'd always wanted some professional photos taken of my Daughter Lola but never thought it would be in my price range. Other photographers were charging more than a hundred pounds if I'd wanted a few done. I came across Sarah P by word of mouth and went along for a shoot. She made me feel at ease straight away and let me know that she was also open to any ideas I had for the photos. I explained that I'd want several different styles if possible and she assured me this wasn't a problem. She was great with my Daughter Lola and the shoot was a great deal of fun with lots of laughter! I received the finished photos on disc about 4 days later in the post. I couldn't believe my eyes! For the price I paid it far exceeded my expectation in quality and artistic merit. I now have most of the photos on canvases throughout the house and even had a few images of my Daughter put onto Christmas cards for family and friends! Thank you, thank you, thank you! I would recommend Sarah to all of my friends (and have done so). She creates wonderful images at a price that really can't be beaten!' Amy-Beth & Lola
'Well Sarah, what can we say? The pictures we received have made our day, our month, our year! You captured the party so effortlessly; it was so nice to finally be in some family pictures myself instead of always being behind the camera! The quantity and quality of images we received was outstanding; each becoming better than the last!They are a constant joy to look through and they've made their way around the county and indeed the world to relatives and friends everywhere! I think we'll have to have a photographer at every family event from now on! The only downside is that you're not in any, as you really felt like a party guest - everyone expressed what a 'lovely lady' you were and how at ease you put everyone being photographed!If we ever do anything like this again, you'll be the first person we call! I think it truly is the best gift I've ever given someone as it'll last forever.Lucille & Family
'We would just like to thank Sarah for the amazing pictures she took for our Wedding in September 2011. We booked Sarah to photograph our Wedding when she had only just started shooting Weddings back in 2010, it was the best choice we've ever made! She was everything we wanted and more. The best photos are the ones you didn't know were being taken by Sarah, she doesn't miss a thing! These images are great memories and remind you of your special day, capturing moments you didn't remember happening! Sarah is a great Photographer and we would definately recommend her to everyone. We have have had great feedback from everyone who has seen the photos so far. We love them so much we cant stop looking through them. Everytime you look at them you see something in the picture you didn't see before, every detail captured. It was also a lovely finishing touch to get a personalised leather case to keep the disk in forever, this made it even more special. Thank you again!'Alison & Paul
'My Husband and I have issues with our bodies, just like most people but we knew we wanted to celebrate our Wedding Anniversary with a couples boudoir shoot. We were made very welcome by Sarah, so down to earth and the shoot was so much fun. Within minutes I was so relaxed and I was not concentrating so much on my body... it seemed so natural. I really did not want it to end. I've paid other photographers twice as much and had some nice photos but with Sarah I've got more than photos... I've got GREAT photos, bags of confidence, a great photo shoot AND a friend...she's my Gok Wan!'Gemma & Paul

'After much searching we came across Sarah P Photography and her pictures stood out to me as the perfect way I would like our wedding to be remembered. We booked and were rewarded with not only great photography but also someone that was friendly and helpful in all situations.On the day she was with us in the morning enjoying our girlie moment and then without us realizing she was also snapping away.She left before us and was ready at the church and took amazing pics there formal and informal. Then again at the reception she took everything we required without any prompting and we were so very pleased with the results. She very quickly emailed us some tasters and we had our pics very soon after that. All of my family were very impressed with the pics and will defiantly book her again when we eventually have children as she took some lovely ones of the bridesmaids.'Josie & Nick
"Sarah was brilliant with my children. Made my grumpy three year old look like a gorgeous angel - no mean feat. She also gave us beautiful pictures of our one year old and lots of lovely natural family group shots. Would highly recommend Sarah as much for the fun we all had having the shots taken as for the really lovely moments she has captured of our young family." Debbie & Paul

'We both just wanted to say, you were absolutely amazing on our Wedding Day and the photos are out of this World. You were just perfect from start to finish and we are so glad we choose you to capture our special day. Many heartfelt thanks.' Sam and Leanna (Mr and Mrs Weller)

"We booked a Family shoot with Sarah as we have so few photos that include us all together as a family. I have to admit I was a bit anxious leading up to the shoot as neither myself nor my partner are comfortable in front of a lens and our young boys are not always very co-operative! I really had no need to worry – Sarah put us all at ease from the moment we walked through the door and had the boys charmed within moments with Dan and I relaxed and laughing as she captured some incredible images we will treasure forever. We had a really enjoyable afternoon and the photos we have received have had us spellbound and giggling in equal measure- they truly captured us in beautiful, natural and relaxed images. I really cannot recommend a shoot with Sarah highly enough, her passion for what she does is evident and her ability to capture an individual's character in a beautiful photo is just amazing, we will definitely be back!" The Meyer Family
'Having a photoshoot with Sarah P is so much fun! She's lovely to work with, really put me at ease and even made me a cup of tea - what more do you want? I thoroughly enjoyed myself and would definitely go again. The finished photos are ofcourse fabulous (I don't really need to say it, they speak for themselves!) but it's not just about the finished pictures, the experience itself is so enjoyable.'Jenni
'We just want to say a massive thank you for making our day so special! You made me feel so relaxed getting ready and everyone commented on how great you were! We can't praise you enough! The photos are just amazing and half the time we didn't realise you were taking any! So thank you for giving us such great photos and memories to look back on in years to come. Not to mention your great aftercare service in designing and posting our personal 'Thank you' cards for our 90 guests! 'Mr & Mrs Palmer
'After seeing some of the work of Sarah P Photography through a friend I was hugely impressed, so when I was looking for someone to do our wedding photography I knew straight away where to go! And we weren't disappointed, in fact, extremely far from it. The photos are absolutely stunning, I can't stop flicking through them, and I must have done at least 5 times already! All our friends and family have commented on how beautiful the photos are, and some are now planning on travelling back down from Norwich to Wiltshire to have Sarah do some family shots. I think this says for itself how comfortable, relaxed and friendly Sarah made people feel on the day and I can't say thank you enough for everything, I don't think we could be more pleased with the photos we received. Highly recommended, incredible value for money and for sure one of the best decisions we made for the Wedding Day!'Darren and Felicity
'If you are reading this it's probably because you're not quite sure if you will get what you want? Well I had no idea what I wanted, so I arranged to turn up straight from work and do the Portrait & Portfolio shoot. When I saw the photos of myself I knew that there are some lucky people on this earth; and they are the ones that have managed to secure Sarah's time to focus a camera on them and capture their soul. I feel like Noah telling people to get on the Ark – most will not listen, but those that do will have a wonderful journey. So call and be lucky – do it and do it now. – but be warned, it's addictive and all your friends will be jealous!'John M
'Thank you so much for the lovely pictures you have done for us and for fitting us in at such short notice. They are even better than we could have imagined. You have helped us record the first few weeks of Georgie's life and we are very grateful. So glad we had them done and well worth the money, we will be wanting some canvases done soon too!! Thanks again! x'Emma, Alex and Georgie

'We booked Sarah for our Daughter's Christening and she's captured images that we will treasure forever. It is a time for family and friends to come together to celebrate and Sarah's natural ability to integrate herself into the celebration meant that she captured some stunning moments that we would have otherwise missed! We cannot recommend Sarah highly enough, she is simply fantastic!'Jen & Paul Frances

'My boyfriend and I had our first couple's boudoir photoshoot and I would just like to thank Sarah for making us feel so comfortable! We had such a giggle which made us much more relaxed aswell as getting some lovely photos! The best photographer locally therefore we would definately recommend her to other people!! Thanks again! x'Laura & Rowan
'We would like to thank Sarah for our beautifull photos, my Husband & I were a little nervous at first as we dont like having our pictures taken but Sarah made us feel very relaxed and we throughly enjoyed it. We love the pictures she took , Sarah was fantastic with our children and has captured some amazing pictures. Thank you so much, looking forward to having some more done in the future xx'Catherine & James

'I would like to recommend Sarah P Photography. Sarah's work is truly amazing, her pictures are stunning and are a remarkable way of remembering your little ones while they are still little. Sarah makes you feel so comfortable and the pictures therefore are so natural. Sarah sends you the photos so quickly which is great as you cannot wait to see what amazing photos she has taken. We have had two shoots with Sarah and have another one booked as her photos are beautiful. Thank you so much Sarah.'Laura Elsmore & Family
'I treated myself to a photo shoot for a landmark birthday present and what a fabulous time I had and the photo's, even though I say it myself were amazing.Sarah made me feel totally at ease, relaxed and comfortabe with myself. The photo shoot was on my own list of things I must do in my life and I'm so glad I found the courage to go ahead and book it. I'm now wondering why I didn't do it many years ago. Thank you Sarah for giving me back my confidence and also the beautiful pictures. xx'Shirley

'I honestly could not be more impressed with Sarah P Photography. I have just got my disk back from my session (which was with me within a week of having the shoot) and I am so pleased with the images Sarah has produced. I had a portrait and boudior shoot to try and boost my confidence after reaching an all time low. Looking at the images Sarah has done, I can't believe how great I look! I have a new found confidence and feel really great. I would strongly recommend any women to have this shoot with Sarah as it is a huge confidence booster and she really makes you feel relaxed and comfortable. A lovely women and a very talented photographer!'Emma

'I got the disc today they are absolutly amazing!!!!! I havent got enough praise for you, your work is amazing!!Whenever I want some photos I will always come to you. I don't think I could ever go to anyone else again.Thanks so much again and hopefully see you soon x'Marie & Family

'This is by far the best experience I have ever had, Sarah was absolutely brilliant. She makes you feel so comfortable and is very friendly and approachable. The photographs are amazing and of such high quality, you can tell Sarah puts in a lot of time and effort into making sure each photograph is perfect and looks the best it can. Not being the most confident person when it comes to 'posing' Sarah is brilliant as she shows you exactly how you can position yourself and makes you feel so at ease with what you do. I went down with my friend to have the photographs taken and we all had such a giggle with Sarah, her sense of humour really makes you feel comfortable and it makes it a really lovely day out. I would recommend Sarah to everyone, particularly to people who don't feel very confident about themselves and are a bit insecure as Sarah has a talent at making people feel positive.' Juli Marie
'I was a bit apprehensive as I was driving the two hours to my photo-shoot, but I needn't have worried. Sarah made me feel relaxed and at ease from the moment we met. As a Grandmother of four, approaching my half century, the idea of stripping off in front of the camera was really daunting. Sarah showed me the images as she took them and that made me relax and enjoy the whole experience. I would certainly recommend a boudoir shoot to any lady with body issues. Forget Gok Wan, because Sarah really does know how to make you look good naked!!'Penny

'Sarah is a wonderful photographer who is exceptionally talented and has a great way of making you feel at ease and relaxed no matter what style of photoshoot you have. The photo's I received were absolutely amazing and she edited them and got them on a disc for me really fast all at a fantastic price! I would 100% recommend her to everyone. Thank you Sarah. x'Lucie

'This was our first professional photo shoot as a family and Sarah was extremely friendly from the moment we met, it was all very relaxed and she was amazing with our 4 month old baby. As for the photos all I can say is WOW!! She captured us all so beautifully. We paid for 40 photos and were given a disc with 80 on!!! Her prices are extremely good value and we received the disc of edited photos just 5 days after the shoot. Would definately recommend and will be using Sarah P Photography again when baby number 2 comes along!!!!'Edes Family
'I contacted Sarah about the possibility of taking my Wedding pictures after seeing her work she did for a friend of mine. It wasn't something that Sarah had then offered as a service.... She agreed and we met along with my baby boy and Husband to be to discuss details and we had our pics taken. We were running terribly late on the date but Sarah was absolutely fantastic! Made us feel at home straight away. We've never had our pictures taken before but it felt like second nature to us – because of Sarah who is so lovely and the pictures we received were amazing! I would and have recommended to all my family and friends. Can't wait till she works her magic again at our Wedding April 2011. If you like what you see but you are in two minds about it – DO IT! You will not be disappointed. Plus compared to other professional photographers Sarah is great value for money and much better than others I have researched and I've researched a lot for my Wedding!! Cannot rate her enough! Lxx'Lucy & Family
'As someone that hates having their photo taken it was with nervousness that I booked our family photo shoot, my little boy was a prem and we have only just recently felt strong enough to do more and more things with him and we desperately wanted some photos of him that didn't revolve around hospitals. We found Sarah P via friends and facebook and were very excited at the quality of photos that we had seen on the website. Well, we were not disappointed, we spent a very relaxed couple of hours having loads of photos done and had great fun popping our son on the grass and legging it out of shot and shouting wildly to get smiles from him. Now we have the disc I cant stop looking at the photos and actually even like some of myself, never happened before!!! Everyone that has seen the photos love them and all want to book for their own shots. Thanks to Sarah we now have proper photos of him and I actually can't wait to go again for some more in a few months time. Thank you again for such beautiful photos.'Mark & Ali
'Not liking having our photo taken, Sarah managed to put us at ease with her friendly and relaxed approach to the shoot. Sarah captured some magical moments that we will treasure forever. We were amazed at how reasonable her prices are for the level of work that she does and the amazing results of the pictures you receive at the end, also how many extra pictures were also included on the disc at no extra charge.I have already recommended her to friends who have commented on how amazing our photo's are, and will carry on recommending her to everyone.'Linda & Family
' We would sincerely like to thank Sarah for being such a tremendous asset to our Wedding Day. She made us feel so comfortable and took photos that surpassed our expectations! She is such perfectionist and I'm sure every bride will agree this is what they want on their Wedding Day. Sarah is truly a talented photographer with a great future. Highly recommended - a true professional.Thank you again Sarah for capturing our magical day in a way we will never forget.'Mr & Mrs Geddes
'I would like to thank Sarah for being such a remarkable person! When my partner booked to have our Wedding photos taken by Sarah I didnt really show much interest. However in the weeks leading up to the big day Sarah took time from her busy schedule and family life to come and talk to us both about what we wanted from our photos, and WOW did you deliver Sarah!! I thought taking a picture was easy and it is, but you managed to capture emotions and heartfelt feelings. Thanks to you the love I have for my Wife will always show through in our photos.'Mr & Mrs Beacham
'Our Wedding was the first one that Sarah had ever done so to be honest I was a little nervous but Sarah's dedication and devotion to her photography soon put our minds at ease. Sarah arrived very early in the morning and stayed with us all day so that she could capture every single moment. Sarah went between myself & my bridesmaids whilst we got ready in the mad house aswell as where the groom was getting ready at the Best Man's house. She was able to capture all the special moments for us. Sarah took photos during the ceremony and had even organised a venue for us to have some extra special shots taken...Sarah then popped home for an hour or so and loaded our photos onto her computer and sent us some sneak peeks from the day. When they came through we cried, they were totally amazing! Sarah came back in the evening so that she was able to take photos of all our guests, our first dance and the cutting of the cake. Sarah has made our day so memorable. She truly is an amazing person, her smile and enthusium to her photography is totally unreal. Thank you!!!'Tina & Mark Skuse
Thank you for sending me some pictures from today's shoot - they are AMAZING! I can't stop looking at them! When I do look at them I cry tears of joy - they are stunning. You made today so special and I am so very thankful for what you have done, you have shown me that I am pretty underneath all the Mummy stuff and that I am a person not just a Mum. Your work is the best and I am definitely going to come back and have some more photo's done. Your talent is special and the way you present yourself is remarkable.You are a lovely woman and the work you have done for me has touched me in so many ways, thank you doesn't seem enough for what you have done. I can't wait to have all of the pictures and show everyone your work! I WILL be seeing you again!Thank You! Thank You! Thank You! You are amazing.Kirsty
'I received the disk of pictures today, what can I say except 'see you next year!' I only wish photography had been as prevalent when I was growing up as I know in years to come my two girls will treasure these Family pictures with their Grandparents. To have such lovely shots of my girls with my Mum and Dad made me cry! Thanks again for a fun experience and some really beautiful pictures.'Tracey & Family
'We came across Sarah when a few of our friends had various phootshoots done and thought their pictures were great. After having my little girl I was keen to have a family phootshoot done and found Sarah's prices very reasonable compared to some other companies out there!! Sarah made us feel very relaxed and comfortable, we had a brilliant day!! I loved the fact that Sarah emailed a few pictures that evening before we went on our holiday as we were dying to see them!!I love every single photo. We will definately be going back to see Sarah again. She's brilliant. Thank you!!!'Sam & Aaron
'Wow - What can I say, where do I start?? I decided to have some boudoir shots done as a surprise for my Husband's birthday. As I had the aged old problem of never liking pictures of myself (doesn't everybody?) and having zero confidence it was a major decision for me, but with that said I quickly realised from my first contact with Sarah it was one of the best decisions I had ever made. Right from booking my shoot through to getting my pics!! Sarah made me feel totally comfortable and completly at ease.. and although my Husband has yet to see the pictures I just KNOW he will be impressed. The prices charged by Sarah are merely an added bonus to what is already quite simply the best service and pictures you will receive and I would happily pay more. I would and have already highly recommended Sarah and will certainly be returning for some more pictures in the future! xx'Melissa
"These were the first professional photos we'd had taken since our Wedding. All of us were put at ease by Sarah's informal style and the photos are all the better for this. At the end we received a disc full of photo's.I would definitely recommend Sarah to anyone requiring photography because she produces extremely good photos, the fact that she is very good value for money is a real bonus".Mr Gillett & Family
"Sarah P. Photography captured the unique personalities of each one of my children in a very natural way. The children were at ease and at most-part unaware they were even being photographed. The result being I received some priceless and very precious memories frozen in time in beautiful photographs that we will treasure forever."Jamie & Family
'Me and my Family had the best time on our shoot with Sarah. We really wanted some beautiful pictures to give to my Dad for his 50th. None of us have had pictures taken before and Sarah made us feel totally at ease. We had fun having the pictures taken, it was all very comfortable and laid back and well worth it. We received the disc a few days later and it was everything we could have hoped for and more. Sarah is a wonderful photographer and more than great value for money. We will without a doubt use her again, we're extremely pleased! Thanks Sarah! x'Jessica & Family(June 2010)
'We had a wonderful time having our pictures taken by Sarah. She was able to make the whole thing comfortable aswell as affordable and we ended up with many lovely photographs to give our Mum for her birthday. I would definitely have more pictures done with her in the future. Thanks Sarah :)'Jessica & Family
'I came across Sarah because I wanted some Boudoir photos taken for my boyfriend as he works abroad and is often away. I spent almost three months looking for some photos that would be reasonably priced - not hundreds of pounds for one good photograph. Finally I found her and I am so glad I did. I emailed Sarah and was booked in that day for a shoot the month after. I was so scared and nervous about the shoot as I am very insecure, but was greeted by the lovely warm Sarah who swiftly made me a cuppa and chatted away asking me what I wanted. She didn't take any photos until I was really relaxed. Throughout the shoot she would show me the photos, it was so fun and such a laugh I felt like I had known Sarah for ages. All my body worries were taken away, I felt beautiful and so confident and went home very happy. When I received the photos a few days later I discovered Sarah had given me not 20 photographs but 97.....yes 97 and I wasn't charged any extra at all.....unlike most companies and photographers would have. The photographs are amazing. I believe Sarah has a true talent, she creates amazing photography with the bare minimal, no studio lights to help her or anything, pure genius. I will be going back very soon for some Family photographs.'Kirstie
'Sarah made me feel beautiful and very relaxed on the day of the shoot, it was one of the best days I've had in a long time. The pictures she took of me and my partner are gorgeous and look extremely natural. Thank you very much Sarah, Great photographer. Xx'Kat & Paul
'The only word that can describe the photos that Sarah took for us is breathtaking!Sarah has a natural talent for photography, capturing beautiful photos when you don't even realise she's taking them.The welcoming and relaxed atmosphere meant that our 2yr old, who is normally shy around strangers, blossomed in front of the camera, allowing her true character to shine through into the pictures.We've been wanting professional photos done for a while and when we saw Sarah's website, we couldn't believe that such beautiful photos could be done at such a low price but there is definitely no catch and having them all on disc means we can print off as many as we like!Now all I need to do is find another excuse to go back!!!!'Mike, Nicci & Olivia
'My Mum wanted a family photo for her Birthday and I came across Sarah's photography on facebook.I found her absolutely lovely to chat to about the different kind of shoot we were going to have and when we arrived, she made us feel very comfortable!After just having twins, my Boudoir shoot couldn't of gone any better thanks to Sarah! My photos turned out beautifully and gave me alot more confidence.My Mum loved her photos and I will definately be using Sarah again for future shoots!Bargain price too!!!'Laura & Family
'What fantasic photos! Sarah's enthusiasm and passion for her work,together in her relaxed homely environment made for an enjoyable shoot for all the family. The price was unrivaled by anything else we saw and the quality of the photos and speed of receiving the final pics was amazing. We'll definately be seeing Sarah again in the future and have already recommended her to many friends. Thanks Sarah!'Rachel & Family
'After seeing the wonderful pictures my Sister had done. I decided I wanted to have my pictures done also. I'd been trying to loose weight after having my Daughter and had lost alot of confidence but the session was so laid back and easy. Sarah instantly makes you feel at ease. I was amazed by the photos, they're gorgeous. Having seen her work with children I will definately be booking a session for my baby and me.'Steph
"As an actor, your headshot really is your calling card and it can make or break that all important moment, when the person who has the power to change your life, holds it in your hand. Time and time again, I have been told that you must have the best headshot you can possibly get, but how do you choose the right photographer for you? When I booked my session with Sarah, I immediately felt that she was the photographer for me. Her special gift is that she brings out the personality of the person she is photographing. It's a real portrait in the sense that it's not just a visual representation of the person, but she manages to touch on their soul and bring the person's unique essence out. This special quality will stand out and draw the attention of the industry person. Sarah is a wonderful person to work with, as she immediately puts you at ease and you know that her heart is really into it and that she wants to give you that potential 'life changing' headshot!" Peter Udeshi
'After many months of wanting some really nice photos taken, I came across Sarah's website and took the plunge...I am so glad that I did! I wanted some boudoir photos taken as a surprise for my Husband but hated photos of myself & was convinced that I would hate any photos taken of me. I came across Sarah's website & looked at her photo galleries and was amazed at the stunning photos & hoped that I might be lucky enough to have at least one that I would be happy with if I booked a shoot. So I took the plunge and booked up an appointment. I was very nervous on the day but Sarah instantly put me at ease & we had such a giggle, I felt like I had known her for years! She assured me that she would send me a selection of the photos later that evening for me to have a look at. She did exactly as she promised. When I opened them I could not believe it was me in the photos, they were stunning! I am over the moon with my photos & so pleased that I went ahead with it. I will be booking up another session with Sarah in a few months & can see it being a bit of a regular thing. Thank you Sarah so much for these beautiful photos that I can cherish & my Husband absolutely loves this beauty that you created for him to carry around in his wallet! x'Helen

" I was keen to get some pictures taken of my bump, being almost 9 months pregnant I was slightly apprehensave about my body being photographed. As soon as I contacted Sarah she fitted me in straight away. When I met Sarah a few days later, she immediately put me at ease. We chatted about what I wanted out of the photographs and shared ideas together. During the shoot Sarah was extremely professional and made me really relaxed, showing me the pictures as she went along, making sure that I was happy with what she photographed.The DVD was ready the following day, I was overwhelmed by the results. The photo's were truly stunning. My husband was also really impressed with the finished product. My DVD contained 70 photographs, which is amazing value for money. I will definately be booking in another photo session for when the baby is born, to capture those first moments.I can't thank Sarah enough for her work and ideas, I will be using her again and would recommend her to all my family and friends.'Katie & 'Bump'
I have had three photography sessions with Sarah so far. The first two were general portrait sessions so that I could send updated photos of myself to friends & Family. However my third session was just before I went off to my prom. I really wanted some beautiful images to mark the occasion. Again, Sarah delivered and produced a disc full of stunning images!Sarah always makes me feel so relaxed and comfortable and allows me to be as expressive as I like. The photos always come out so beautifully and they really do show off Sarah's natural talent. By the quailty of them, I can tell she spends a lot of time and focus on them, to make them perfect. As I receive a disc of all my wonderful images from Sarah, I am able to email them to all my friends and Family. I can also print them off as many times as I like for myself and my Mum.I think it's really wonderful to have found a Photographer of Sarah's calibre but at a price where I can use her on a regular basis to capture all these occasions! I have even booked her for my upcoming Birthday event. I can't sing her praises enough!Danni
'Being a larger lady I have never been comfortable in front of the camera and very rarely let people take photos of me. As I run my own business I really needed some professional looking photos to use on various networking sites to promote myself. I came across Sarah on facebook then I took a look at her website and loved the photo's I saw. I decided to make a booking. Sarah and I exchanged a few emails and that was it, the session was booked.On the day of the session I still wasn't convinced that Sarah would be able to take a decent looking photo of me but how wrong was I? Me and my son had a great time with Sarah, as soon as we met with Sarah she made us feel relaxed and I felt at ease and trusted her skills. Sarah is a really easy going person; she isn't pushy and doesn't clock watch. Sarah will happily do the type of photos you require and certainly make the most of your session.Sarah didn't stop clicking away in the session, stopping on occasions to show me some of the photos; they even looked great without the editing!The photo's I have received by email so far are amazing; I CAN look good in a photo.I would highly recommend Sarah to everyone; she offers a professional service at an affordable price.'Mandy & Michael
'We are extremely happy with the fantastic photos Sarah took. My partner and I are not too comfortable in front of a camera and (up until now) we couldn't say we had a single photo where we looked good. The main reason for booking a shoot was for my 11 week old daughter but we ended up not only having a lot of brilliant photos of her but also having family shots, individual shots, some with my partner and daughter, some with me and my daughter and some with just me and my partner.Sarah suggested that I may like to have a few boudoir photos taken, at first I was pretty sure I didn't want to (also 11 weeks after having a baby I'm not feeling very attractive) but after seeing her previous work and feeling so comfortable with Sarah I decided to do it. Well what can I say apart from they are amazing. Also, my partner's individual shots came out so well he's decided to use them as business shots. In the end we have received 143 photos on disk and weren't charged any extra for all the different things we wanted. I would highly recommend her to anybody.' Sam, John & Amelie

'After hours of searching the internet for professional photographers, I finally came across Sarah P Photography. I contacted Sarah straight away and was so pleased with her friendly and welcoming approach, so much so that I booked a photoshoot there and then. She was so lovely, my son took to her straight away and she produced lots of gorgeous photos. (Bearing in mind my son wouldn't sit still) I would highly recommend her and will definitely be making regular visits to her as the pictures are just AMAZING!!! Thankyou Sarah.'Kiri, Ryan, Lauren & Harley-Jay
'I loved all the pictures that Sarah has taken for me of my Son and will definately be having some more taken by her in the future! She has produced some lovely pictures, I couldn't be happier with them. I would reccommend her to anyone.Thankyou so much Sarah!' Aimee & Family
'Sarah's photos were amazing! We booked a photoshoot with her after seeing a friend's photos and thought they were great.... We had always wanted some great family shots and this is definately what we got. We booked a Family shoot & Sarah made us all feel very comfortable. The shoot was great fun, we even went down to the woods for the shoot, these pictures just looked beautiful. We received our disc within 3 days and it had over a 100 photos on it!A great day had by all... Thank you so much Sarah :-)' Andrea & Family
'I had always wanted some professional photos done of my little girl but didn't look into it as I knew how expensive they can be... I was proved wrong!When I saw Sarah P Photography advertised I was intrigued and after looking into it and seeing the price I contacted Sarah. She was so helpful and friendly so I booked a session. On arrival Sarah gave me directions as I typically got lost and was so warm and welcoming she put me at complete ease, it was like going to visit an old friend.The session itself was so enjoyable and she was great with my little girl. I felt so relaxed that I had pictures of myself taken even though I despise having my photo taken, especially in my underwear 12 weeks after having a baby!The photos are absolutely amazing and you get so many on a disc to do what you like with. For the price and the service you get, I couldn't recommend her enough, she's fantastic and so is her work.' Laura & Tia
' I had a really great afternoon with Sarah, the photos are amazing quality and Sarah's attitude towards taking the photos is very professional but fun at the same time. She makes having your photo taken an enjoyable and comfortable experience. I was nervous and feeling a bit down on the day but as soon as Sarah talked me through the next couple of hours I soon felt at ease. It was as if I'd known Sarah for years, it soon felt very natural to be infront of the camera. I had so much fun and came away so happy and confident. I was certainly on top of the World. Sarah P Photography - certainly recommended - the Queen of photography!!! xxxx' Jo & Family

'I absolutely love the pictures Sarah has taken for me, of me and my son. I felt a bit nervous to start off with as I am not keen on having my photo taken but Sarah made me feel completely relaxed and at ease. I can't believe how well the photos have turned out. Everyone has said how great they are and how amazing we both look.Thank you so much Sarah, I love them! I will definately be back for more!' Harriet & Archie

'I LOVED everything about the shoot!!I felt comfortable from the word go. From contacting Sarah about the shoot, right to the end with my cup of tea.I highly recommend it for every girl who lacks confidence or is insecure. It will make you feel great and Sarah makes you feel so comfortable and relaxed!!Thank you so much Sarah.' Georgia
'As soon as Sarah arrived she put me at ease. We sat, had a drink and a chat about how the photos were going to be taken of me and my son. I was a bit nervous at first but Sarah made me feel very relaxed and comfortable. I really enjoyed having our photos taken. Everyone has said how fantastic they are! I can't believe how good the price was, and can't wait to book a few more sessions! Thank you xx' Katie & Albie

'Wow! Thank you Sarah for a great afternoon. I really enojoyed myself!I was nervous to start with but after a few moments I was at ease with everything! This is the first time I've ever had anything like this done, especially being naked infront of someone else, which in my World is a no go. But I felt 100% comfortable with Sarah and the photos are just amazing! I will definately be having more done, I would recommend Sarah to anyone! Thank you very much :) xx' Naomi

'I couldn't be happier with the photos Sarah took. They really are lovely pictures. At ten weeks old, my Son wasn't the easiest to take photos of but Sarah took it all in her stride and produced some amazing pictures. I also love the pictures of myself she took. Having never allowed my photo to be taken due to lack of confidence. After these pictures my camera shyness might just be cured!! The atmosphere was lovely, it was so easy to just go with it. It was so relaxed, I'm so glad we came to Sarah. We all had a lovely time and will definately be regulars!'Poppy
'Being a professional singer, it is really important to get some good photos of yourself for your website and for portfolio work. So when I heard about Sarah I knew she would be the best person to go to.It's weird, I sing in front of lots of people yet I found this nerve-racking!!! However, as soon as Sarah started talking me through the process to get a feel of what I wanted I relaxed. Nothing was too much trouble and you just know that she wants the best for you.I am so pleased with the photos that Sarah has taken and will be using them on my website and for album covers etc. I wouldn't hesitate booking her again and will use her for all my promotional work that I do now. Thanks Sarah for a fab afternoon and some great shots!! x' Teresa
'I'd always toyed with the idea of having a professional photoshoot but hadn't come across a Photographer that stood out....until I got in contact with Sarah. All I can say is that it was the best decision I've ever made! I came out of the session still laughing from all the fun we'd had. I would have paid the £180 fee just for that alone. But not only did she do more than 10 great headshots (I had been quoted over £200 for one or two by many other Photographers...) but she also incorporated a Boudoir session along with it as part of the deal! I got the photos on disc a few days later and I was blown away. They are fantastic, infact I think she'll be kept busy by most of my acting colleagues wanting their professional headshots and portfolio work done by her. She truly is remarkable and her prices are out of this World. I would have been charged many hundreds of pounds by any other Photographer. She is a gem and I would recommend her to everyone!'Hazel
'I lack confidence and have a massive issue with my body and weight as I used to be a big girl. I wanted to have some photos done but never had the guts. After months of wanting this type of shoot, I finally plucked up the courage to book an appointment with Sarah. The day arrived & I got myself all worked up. My nerves really got the better of me to be honest!When I arrived at Sarahs she opened the door and gave me a big smile, I felt instantly at ease. She could see how nervous I was & she took the time to talk to me and made a coffee. She then took me upstairs and asked me to look on the interent to show her what kind of thing I wanted. I was unsure so I just replied 'Nice ones! Natural ones!'.We went back downstairs and Sarah explained that we'd start the shoot only when I was comfortable and ready to do so.We started the shoot & I was a bit stiff at first as I didn't quite know how to pose. However, after a couple of shots & Sarah's fantastic sense of humour, I felt so relaxed I thought I was at home with my friend.Sarah had my photos to me within two days, I was amazed. If anyone is feeling low or has ever wanted this done I would recommend Sarah. She is fantastic she has made me realise I have a lovely body and I should be proud of it. Thank you Sarah you are truly 'One in a Million' and 'Thank you Mum' for buying me this gift for my birthday - I think we can agree it was money well spent!'Claire
'Feeling a little low, I decided to enlist the expertise of Sarah P Photography and indulge in a boudoir photo session. Not being the most confident of people this was a bit of a risk but boy did it pay off!!Upon arrival I was made to feel welcome and totally in control of what would happen. The pics were mine and I could be as risque or conservative as I wanted. Sarah took the time to chat to me before we started, explaining how other sessions had gone and what I could expect over the next couple of hours.Throughout the whole session, Sarah was friendly and professional but best of all, her enthusiasm and passion was contageous. I could not help but be caught up in the moment and the theme of the morning was fun, fun, fun!The best was yet to come though in the form of the marvels she worked with the photo's. Somehow she transformed me into the sexy, glamorous woman you can see in her portfolio. The boost it gave me seeing those pictures thanks to her expertise is indescribable and the enjoyment I had doing them, invaluable.Whether you want a boudoir themed session to give to your partner as a pre-wedding gift or just to show him a little bit of the wild side, or if these photo's are for yourself for a bit of fun, Sarah cannot come more highly recommended.'Imogen
''Wow what can I say but you have us for life . I am so in love with our photographs . They are awesome , I received our photographs this morning and I cannot thank you enough . thankyou for capturing such memorable moments xx''Dannielle & daughter
''Sarah P is the most amazing photographer she is upto date and her work reflects the passion she has for photography. My session with Sarah was so much fun she is such a lovely person to be around and you can't help but smile for her camera I would highly recommend booking a session but be prepared for a wait she is super booked up and once you view her work you will understand why. Thank you Sarah xx''Carolyn C
''We've recently had some family photos done with Sarah. Very friendly, fantastic day and the photos are beautiful. Highly recommend. xx''Corrine & Family
''While I can't say I have personally had a shoot by (the very sought after) Sarah P (yet!) I would like to highlight her generous nature. Sarah has donated an extremely generous prize for my raffle which is all in aid of supporting me with my fundraising to go out and volunteer teach in Uganda. I would just like to say how refreshing and endearing it is to see that even though she is extremely busy and in demand for her amazing work, she still makes time to help support charitable causes, thank you Sarah x''Chloe Watson
''I'm just looking at our photos again and all I can say is they are amazing. Thank you so much!''Gemma MacFarlane